By flying historic aircraft, it could be a new association among others. However, Réplic'Air is different in many ways:
to reinvent and rebuild rather than restore
to use current techniques such as project management and digital modelling
to promote modern technologies such as 3D printing of metal parts
a large group sharing the human and technical adventure
to actively search for financial partners for ambitious projects
a courageous pioneering spirit whilst managing the risks relating to the project (technical, financial and program)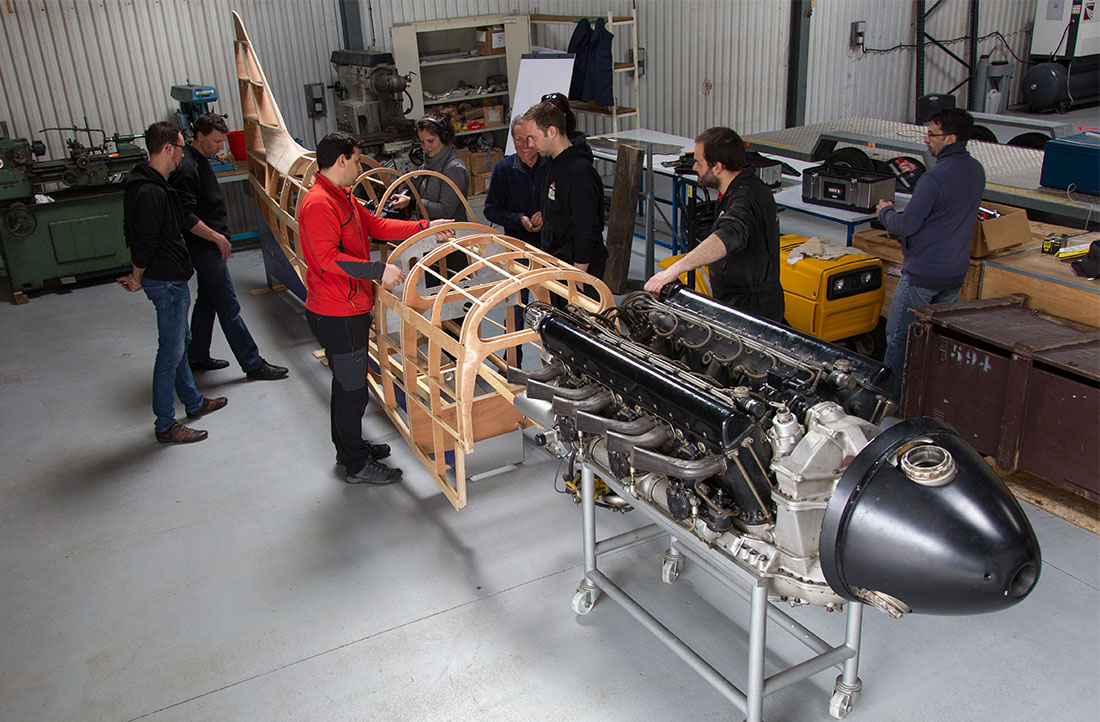 Réplic'Air, today, revolves around two main locations:
Firstly with the workshop in Toulouse to be close to the center of gravity for the members! So the meetings, work sessions can be done even on weeknights while reducing the distance travelled by our members.
A second location at Graulhet with a hangar which will be the operational base for the aircraft. Next to the hangar there are two excellent runways, one grass and the other with a hard surface.
This list is shortened because we could also mention the Safran Museum in Melun, the Aeroscopia Museum in Blagnac, and also the airfield at Sabonnères! Each hosting respectively, the engines of the D551, the Morane – Saulnier Type G and finally the Nord 3202.
en